The Hottest Brands This Season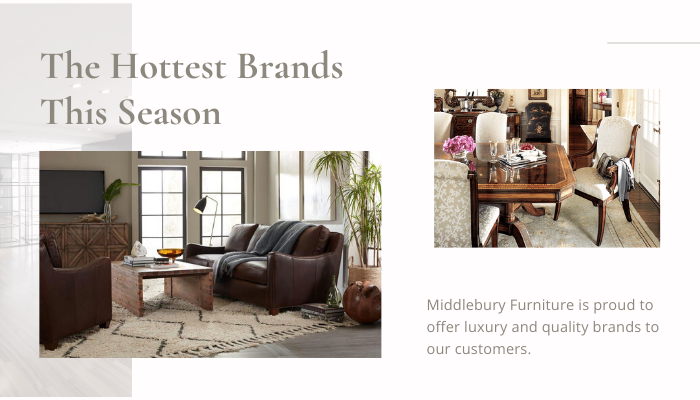 Middlebury Furniture has a great selection of all the hottest furniture brands this season. From versatile Theodore Alexander to timeless Bradington Young, we have it all! Whether you are shopping for a gift or a piece to add to your own space, our knowledgeable stylists are ready to help you find the perfect piece as well as teach you just how to style it. Keep on reading to see some of the biggest brands at Middlebury Furniture!
Theodore Alexander
Theodore Alexander makes fine furniture, lighting, and accessories. Each product is handmade by expert craftsmen using knowledge passed down through generations. Inventive designs with traditional craftsmanship are a staple of the brand. With over 4,000 unique designs, Theodore Alexander covers a range of styles: eclectic, traditional, and modern-classical furniture and decor.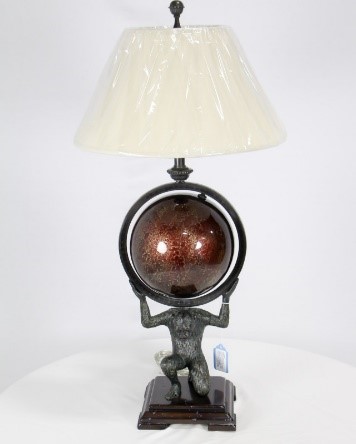 Theodore Alexander: Weighty Lamp
This lamp features a fine verdigris brass cast table lamp of a monkey as Atlas, kneeling on a stepped wooden base and holding aloft a lacquered sphere representing the Earth, surmounted by a hand sewn shade with a verdigris brass finial.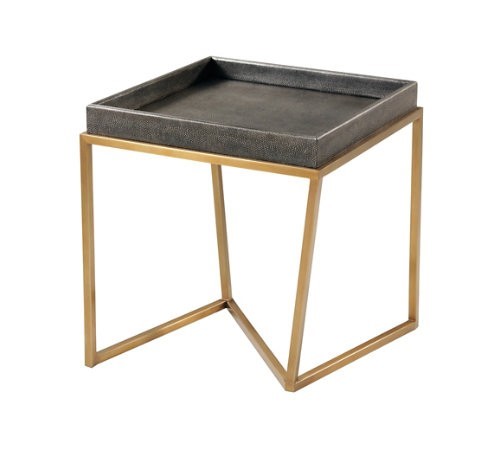 Theodore Alexander: Tray Side Table
This Crazy X Tray Table from Theodore Alexander serves as an example of a more modern piece that they create. It features a tempest finished komodo inlaid tray top on a brushed brass irregular geometric base.
Century Furniture
Century Furniture is one of the world's largest privately owned manufacturers of upper-end residential furniture. Its broad line of wood and upholstered furniture consists of bedroom, dining and occasional collections in traditional, transitional and contemporary styling.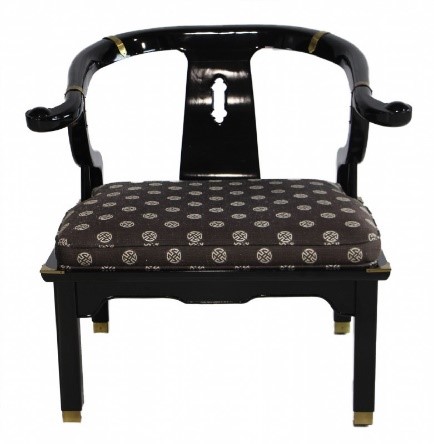 Century Furniture: Chinese Style Black Lacquer Horseshoe Chair
This Chinese style horseshoe chair by Century Furniture was designed in the manner of James Mont. It is Hollywood regency inspired with excellent proportions and overall form with fine stylized, sleek and shapely lines in original upholstery. It features a high gloss black lacquer finish with solid brass accents and horseshoe shaped crest rails with continuous arms raised on curved columns.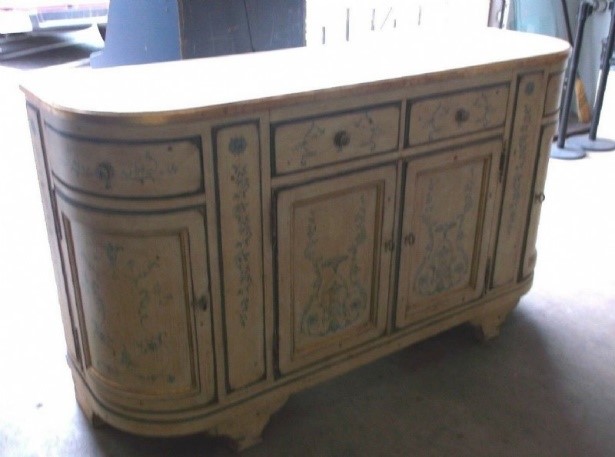 Century Furniture: Hand painted Duport Credenza
This beautiful credenza from Century Furniture features hand painted decorations. It includes two top center drawers above double doors compartment with both sides of rounded corners include one top drawer and one lower compartment with a hinged door.
Bradington Young
Bradington-Young's luxury furniture is designed and engineered with lasting quality, impressive comfort and timeless styling. Whatever your style - each piece is meticulously handcrafted with the superior quality that distinguishes Bradington-Young as an industry leader.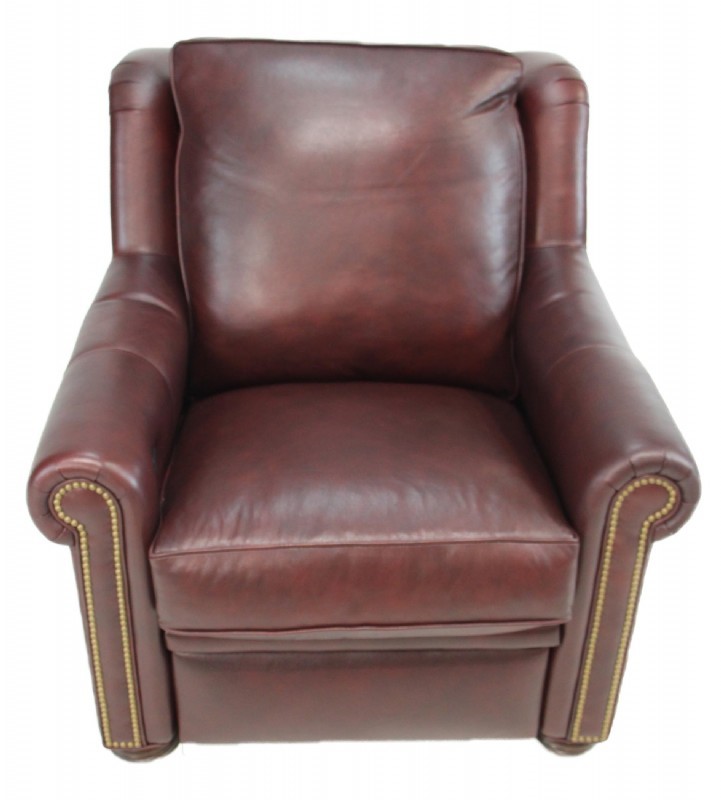 Bradington Young: Power Recliner
The Reece full reclining chair with articulation headrest is made with beautiful mahogany leather with natural nail heads. Available with 3 arm styles, 8 way handtied, also can be stationary without power or it can be a power sleeper.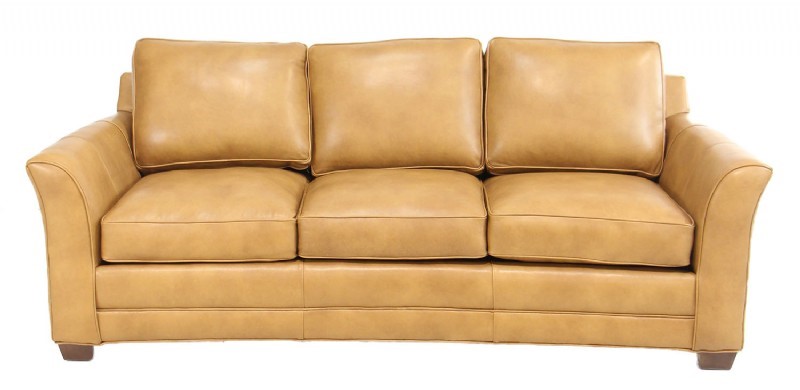 Bradington Young: Leather Sofa
The Bradington Young 8 way tied sofa features three spring down cushions and includes hundreds of leather options to choose from.
Sam Moore
Sam Moore is known for quality furnishings of exceptional value. From construction to the finishing touches, Sam Moore quality is unmatched.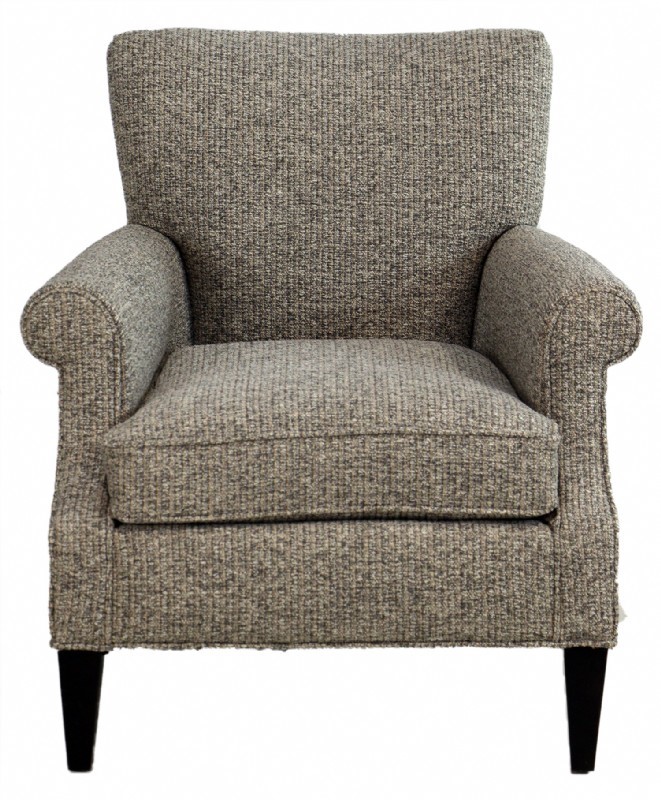 Sam Moore: Upholstered Armchair
The Sam Moore Classic club chair in black and grey tweed with classic sock arm and deck back. There are also many upgrade options and fabrics to choose from, so you can really make this chair your own!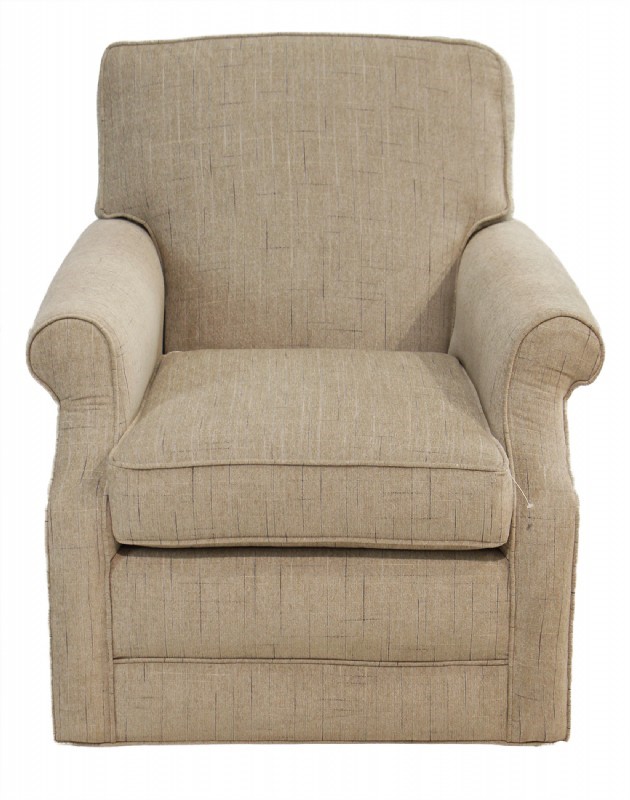 Sam Moore: Upholstered Swivel Chair
Sam Moore's Flora is an updated classic and is available as a club chair or swivel chair. The arms are scaled down slightly and the back is refined for a less heavy appearance. It has a loose, box-border seat cushion with welt trim. The arms are rolled and scooped-back from the front rail for a casual, traditional look. The tight, solid back is outlined with welt trim and is generously padded for comfort. This chair also features a tapered leg.
Middlebury Furniture is Connecticut's perfect place to find both new furniture and consignment furniture for your home. Our selection ranges from luxury furniture to vintage furniture as well as unique home décor for every room in your home. Our team of experienced interior design professionals offer top of the line design services and expertise. Stop by today to check out our large selection of stylish furniture and to inquire about our home design services