Celebrate Love with the Perfect Valentine's Day Gifts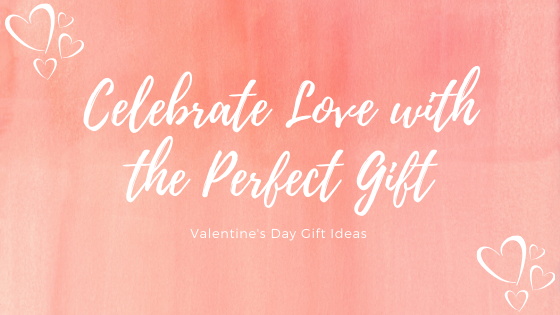 Valentine's Day is fast approaching and it's time to start thinking about what you will get your love this year! Whether you're buying a gift for your special someone, a friend or even a family member, Middlebury Furniture and The Shoppes have just what you need to make them smile on the day of love! The gift you purchase someone on Valentine's Day greatly depends on your relationship with them. If you just started dating someone, we have a gift for them! If you've been together for years, we also have a gift for them! Keep on reading for all our tips and suggestions when it comes to shopping for that special someone!
For a New Flame
If you just started dating someone, you may be wondering, "Should I get them a gift? Or is it too soon?". If you really like the person, it would be a great idea to gift them something small. Something that says I'm thinking of you on this special day. You don't want to gift them something too extravagant though as it may be overwhelming so soon into the relationship.
A simple box of chocolate candies is enough to make them feel special. The Shoppes has a vast variety of delicious handmade candies perfect for your newfound love.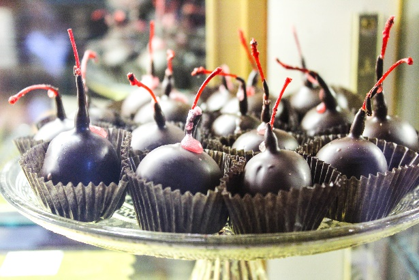 For Your Lifelong Love
In long term relationships, it can be hard to keep the passion and excitement alive amid the busyness of life. Valentine's Day is a great opportunity to pause the chaos and remember why you fell in love in the first place! If you've spent many Valentine's Day's with your love, it's important to give them a gift that shows that you truly know them. In the weeks leading up to Valentine's Day, really tune in to what they're saying. Is there something they've been saying they want or need? Did they pick up a new hobby? Showing that you listen and pay attention to them can be the greatest gift of all!
A great gift for a long-term love can be a framed photo. After being together for so long, you most likely have a plethora of memories and photos to choose from. Frame a photo from a really happy time you shared together then write a note describing the moment and why that moment is so special to you! Don't forget to plan a special night for them as well, so you can keep on making more memories!
For Galentines Day
Maybe you and your friends decided to ditch Valentine's Day all together and celebrate Galentines Day instead! It's time to bring out the wine, the treats, and the chick flicks! After all, your friends can be one of the greatest loves in your life!
A candle can be an awesome gift for one of your gal pals! There's nothing quite like lighting a candle to evoke a sense of relaxation. Encourage your besties to incorporate self-care into their routine with a self-care package. Find the perfect candle at Middlebury Furniture and maybe throw in a bath bomb or face mask!
For a Daughter
As a parent, showing love to your children on Valentine's Day can be super special. It's an awesome opportunity to show how much you care for them and set an example for the kind of love they should expect from future partners!
This potted artificial aloe plant could be a great gift for a teenage daughter. Potted plants are super trendy at the moment in home décor and since this one is artificial there will be no need for her to care for it! It will serve as a beautiful, natural and refreshing element to her room. Add a card and treat from The Shoppes and you have a perfect gift!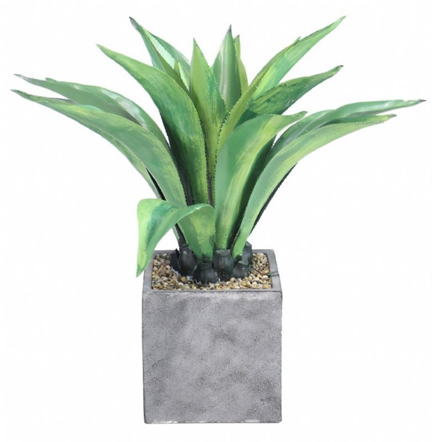 For Your Single Friend
Valentine's Day can be rough for some singles out there. Some have even taken a hard stance against Valentine's Day, claiming to be a firm Anti-Valentine's Day believer. But maybe a gift from Middlebury Furniture will be enough to soften their heart!
This Acrylic Wine Rack provides an elegant solution to wine storage. The clear, minimalist design showcases the organic shapes of the bottles themselves, creating an evolving wall sculpture in your kitchen or dining room. If the single friend you're shopping for is big wine-drinker this could be a perfect gift for them!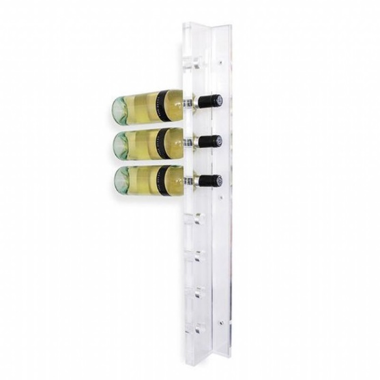 If your friend is not a fan of wine, perhaps a cozy throw blanket will make them smile! February can be cold and a little lonely too, a cozy blanket to cuddle up with at night is just what they need!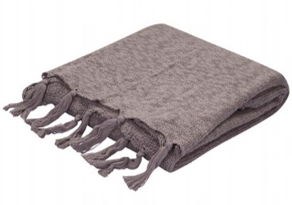 Middlebury Furniture is Connecticut's perfect place to find both new furniture and consignment furniture for your home. Our selection ranges from luxury furniture to vintage furniture as well as unique home décor for every room in your home. Our team of experienced interior design professionals offer top of the line design services and expertise. Stop by today to check out our large selection of stylish furniture and to inquire about our home design services