5 Stunning Desks to Boost Productivity
5 Stunning Desks to Boost Productivity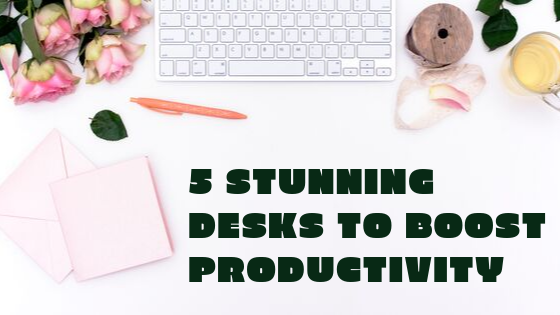 With the school year in full swing, there is a feeling of productivity in the air! After all the summer fun, it can sometimes be grounding and relieving to bring structure back to daily life. What better way to get in the working mindset than to re-do your home office! At Middlebury Furniture, we have an expansive selection of desks to choose from that will give you a space that not only looks gorgeous in your home, but is functionally designed to help you stay focused. Keep on reading to see some of our favorite desks!
Black Painted Wooden Desk With Shelves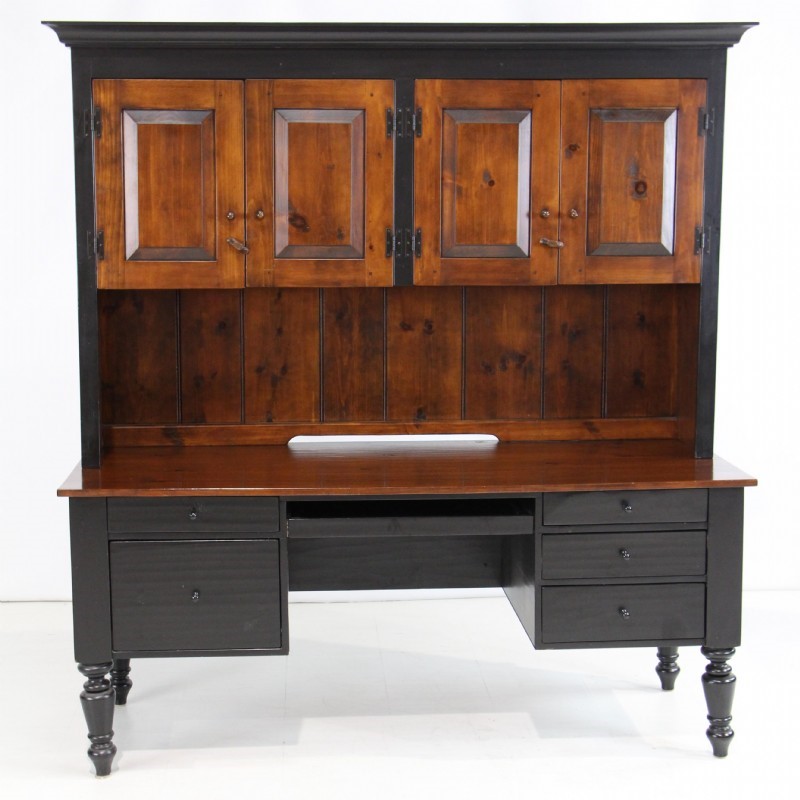 https://www.middleburyfurniture.com/products/black-painted-wooden-desk-with-shelves/
A beautifully made wooden desk and shelf unit made by Stephen Von Hohen in Bucks County, Pennsylvania. This desk oozes functionality with a pullout drawer for a keyboard and filing drawers as well as side top drawers. The body of the desk and shelf unit is painted black while the top of the desk and cabinet-style doors are finished in a fabulous medium cognac stain. This absolutely gorgeous desk that will add warmth and comfort to any work or study space!
Shabby Chic Desk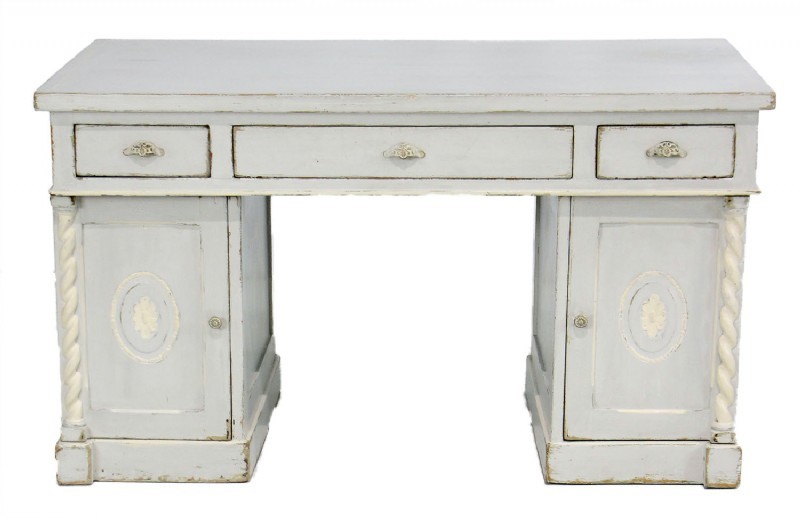 https://www.middleburyfurniture.com/products/shabby-chic-desk/
Our distress-painted shabby chic desk is comprised of three pieces: The two legs are home to plenty of storage space with adjustable shelf heights and the top houses 3 drawers. The two rectangular sides have doors that swing away from the center of this shabby chic desk. The shelves hidden away behind the ornately detailed doors offer flexible heights to fit items as tall as your desktop computer tower to anything as flat as a piece of paper. Along the desk's top are three pullout drawers. The delicate details make this a stunning piece. This would look great in an airy farmhouse style space!
Matte Black Counter Height Desk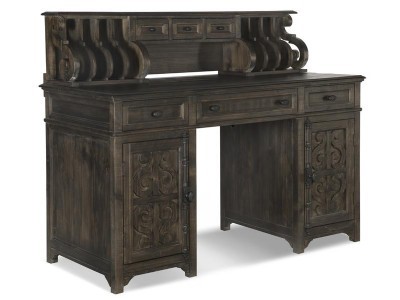 https://www.middleburyfurniture.com/products/counter-height-desk/
This classically inspired desk from the Bellamy Home Office Collection by Magnussen is the perfect center piece for any home office. The dark stain finish with beautifully designed doors and cast iron hardware put you in control of how to complete this look. Add contemporary dark leathers and worn metals to instill an industrial feel to your home office. Compliment this desk with other woods and greenery for a rustic office space. Or add a barstool, bookshelf, and landscape artwork for a little old-world charm. No matter the task, no matter your style, this desk can be your jack of all trades!
Black Navigator's Desk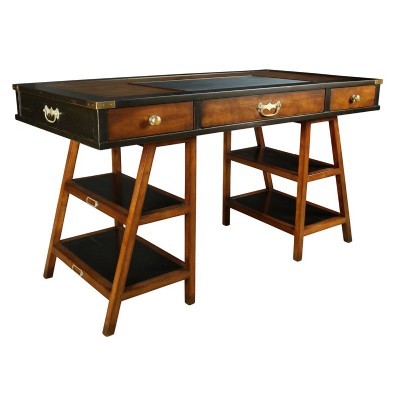 https://www.middleburyfurniture.com/products/black-navigators-desk/
Bring a sense of adventure into your office! Crafted of solid wood in a black and hand-rubbed French finish, this desk features trestle legs providing storage space as well as three front facing drawers. Brass accents and a faux leather writing top complete the look of this desk. Imagine this desk with a map hanging above it, among nautical décor, and boat bookshelf in the corner! Such a unique look!
White Lacquer Contemporary Desk
https://www.middleburyfurniture.com/products/white-lacquer-contemporary-desk/
Simple, sleek and sophisticated are some words to describe this contemporary desk! This white lacquer desk has stainless steel legs and three self-closing drawers on each side. The top of the desk is elevated off the side drawers by four stainless steel posts and appears to be floating above the base. The crisp lines and the simple details make this the perfect desk for a minimalist or contemporary style office!
Middlebury Furniture is Connecticut's perfect place to find both new furniture and consignment furniture for your home. Our selection ranges from luxury furniture to vintage furniture as well as unique home decor for every room in your home. Our team of experienced interior design professionals offer top of the line design services and expertise. Stop by today to check out our large selection of stylish furniture and to inquire about our home design services.