Host The Perfect Thanksgiving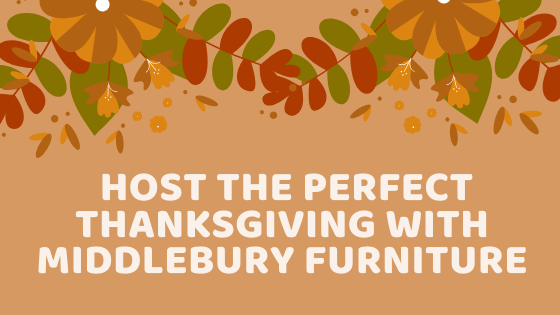 Thanksgiving is always an exciting time as it kicks off the holiday season! It's a time to connect with long lost family member, enjoy a little time off from work, and of course, devour Grandma's classic dishes. However, if you're the host, you know it can be stressful making sure the day is perfect for your guests. Create a perfect day with perfect home décor, perfect food, perfect day. Shopping with Middlebury Furniture is a great way to make sure the day as planned. We have unique home décor and handmade chocolates that will add the finishing touches your Thanksgiving celebration! Keep on reading!
Family Photos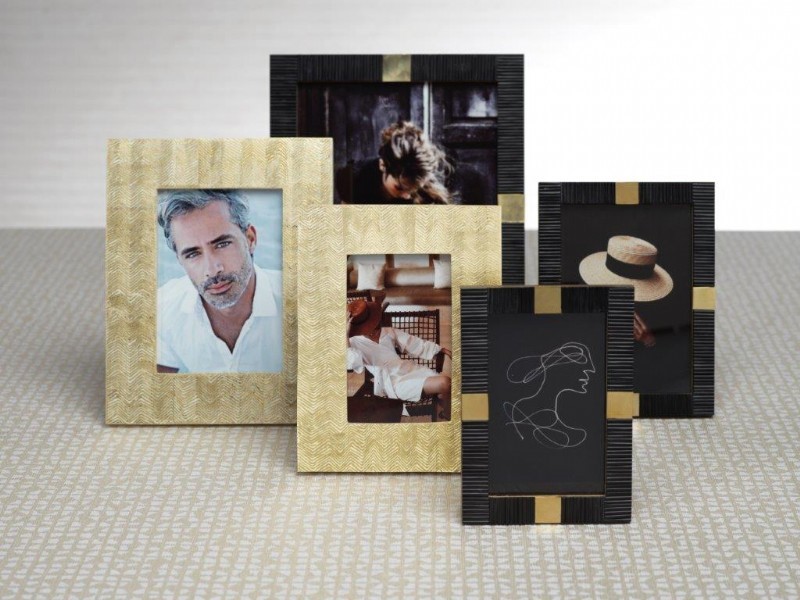 https://www.middleburyfurniture.com/products/photo-frame-5-x-7-2/
Remember those photos your sister sent you a few months ago of your niece and nephew? The ones hanging on the fridge. Now is the time to finally display them properly! Nothing makes the little ones feel more special than seeing their face gracing the shelf. We have a great selection of photo frames that will look amazing in your home! For example, this set of gold foil herringbone photo frames. If that doesn't quite fit your style, we have many more on our website and in store!
Serving Tray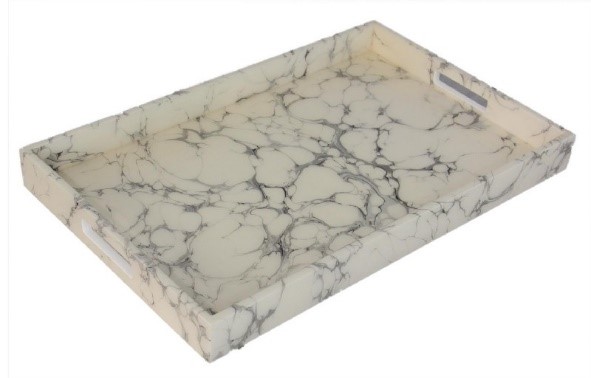 https://www.middleburyfurniture.com/products/offwhite-faux-marble-lacquered-tray/
This off-white faux marble tray will make for a great serving platter! A beautiful, classy piece without the heaviness of true marble. Easy to clean as well! Cut up slices of cheese, crackers and fruits for your guests snack on as they await the big feast!
Bar Cart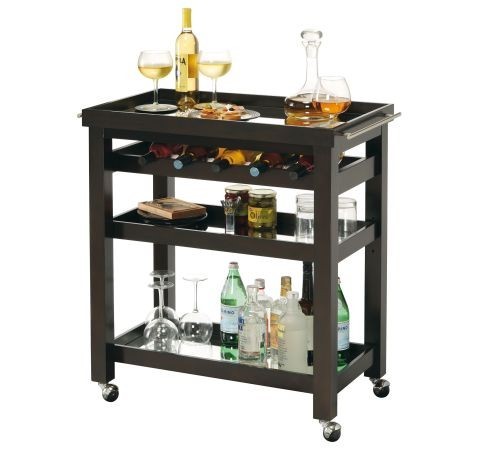 https://www.middleburyfurniture.com/products/pienza-wine-bar-cart/
It's not Thanksgiving if there's not some jolly spirits involved! Having a houseful of relatives might mean you need a little wine and liquor to get through the evening. This Pienza Wine & Bar Cart is a great way to display your beverage selection and allow guests to easily fix themselves a drink! Finished in black coffee on select hardwoods and veneers, this portable cabinet has four chrome finished ball casters which offer mobility around the whole house. It has a removable serving tray and wine bottle storage for FIVE bottles of wine! The mirrored bottoms add elegance and protection yet are removable for easy cleaning! Bottoms up!
Handmade Chocolate from The Shoppes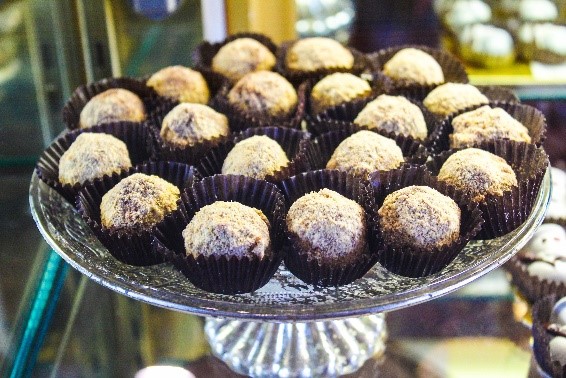 https://www.middleburyfurniture.com/the-shoppes/
A parting gift for your guests doesn't have to be super fancy! A simple chocolate will do just fine! Our friends at The Shoppes have so many delicious treats to choose from. A decadent piece of chocolate is just what you need to thank your guests for coming and remind them how much you love them!
We know it can be tempting to obsess over every detail of the day, but don't forget to focus on what matters most: family. In the end, remember, it's not the tiny décor details that your friends and family will remember, it's the love. Have a wonderful Thanksgiving!
Middlebury Furniture is Connecticut's perfect place to find both new furniture and consignment furniture for your home. Our selection ranges from luxury furniture to vintage furniture as well as unique home décor for every room in your home. Our team of experienced interior design professionals offer top of the line design services and expertise. Stop by today to check out our large selection of stylish furniture and to inquire about our home design services