The Do's and Don'ts of Decorative Objects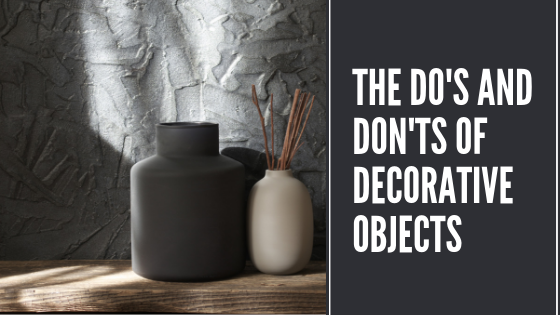 Decorative objects are one of the most simple and cost-effective ways to elevate any room. They are easily interchangeable, so they are great for morphing the room as your unique style changes. The right art piece, rug or lighting element can completely transform a space! However, home designers need to be cautious because if used incorrectly they can easily overtake the space. Keep on reading to learn the do's and don'ts of working with decorative objects!
DO Choose Proportionate Accessories
Before heading to Middlebury Furniture, take the time to study your space. Look at the size of the walls and how much floor space you have. A common mistake home decorators make is choosing an art piece that is too large for the wall or a rug that is too small for the space. Make sure everything makes sense proportionally and have an idea of the size you are looking for before adding it to your cart.
DON'T Be Afraid to Combine Textures and Colors
With decorative objects, you can add layers of visual interest and contrast to your space. Don't be afraid to play around with colors and patterns, because if done right it can completely transform the space. Neutrals are the go-to for large luxury furniture pieces, but because decorative objects aren't too much of an investment, they offer the perfect opportunity to add a pop of color or a fun pattern to the space. This is the time to break out the antique décor and the vintage décor to add some unique style to the room!
DO Decorate in Layers
Place the large pieces first and do it sparingly, then add in some small home accessories for balance. However, remember that not every corner of the room needs to be filled with home décor!
DON'T Overdo It
When it comes to home accessories, less is more. One eye-catching art piece is a lot better than a bunch of useless knickknacks scattered around the room.
Middlebury Furniture is Connecticut's perfect place to find both new furniture and consignment furniture for your home. Our selection ranges from luxury furniture to vintage furniture as well as unique home decor for every room in your home. Our team of experienced interior design professionals offer top of the line design services and expertise. Stop by today to check out our large selection of stylish furniture and to inquire about our home design services.