Achieve Traditional Style with Middlebury Furniture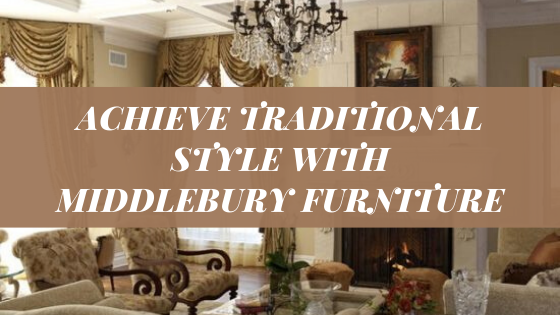 Traditional design style incorporates neutral colors, intricate details and floral patterns. Brass accents look beautiful in this kind of setting, and landscape art is often used to adorn the walls. At Middlebury Furniture, we have a great selection of home décor accessories and furniture that would look great in a traditional style space. Keep on reading to see some beautiful traditional pieces we have in stock!
Traditional Furniture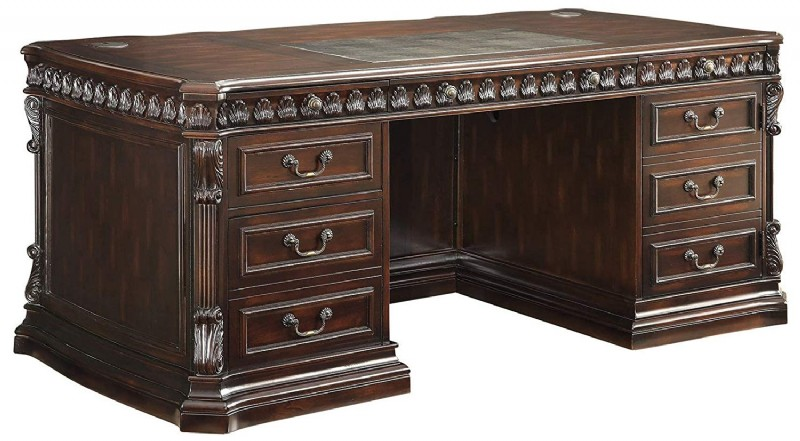 Tucker Traditional Rich Brown Executive Desk
This beautiful office desk showcases intricate carvings and fluted details, finished in a rich brown stain. Great storage with its six shelves, adorned with classic metal drawer pulls. The credenza desk features a power outlet, wire management, ample storage space, felt-lined drawers, and keyboard drawer. Finished in a rich brown, this file cabinet features intricate carvings and fluted details for an elegant look.
Area Rugs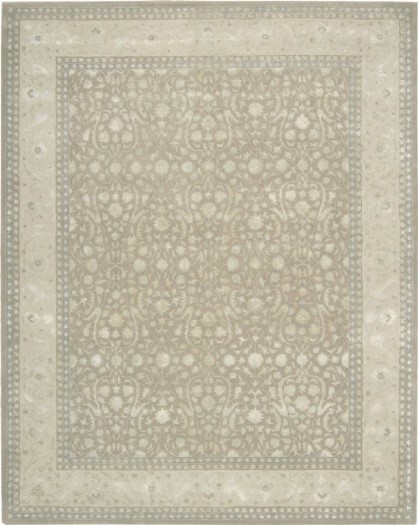 Symphony Latte Area Rug
A neutral, patterned area rug like the one pictured above would be a great addition to any traditional style space! This rug provides a soft yet elegant focal point in any setting!
Brass Accessories

Brass Fireplace Front Piece
This brass fireplace front piece with bowed front with decorative design and lions paw feet would look fabulous in a traditional style room!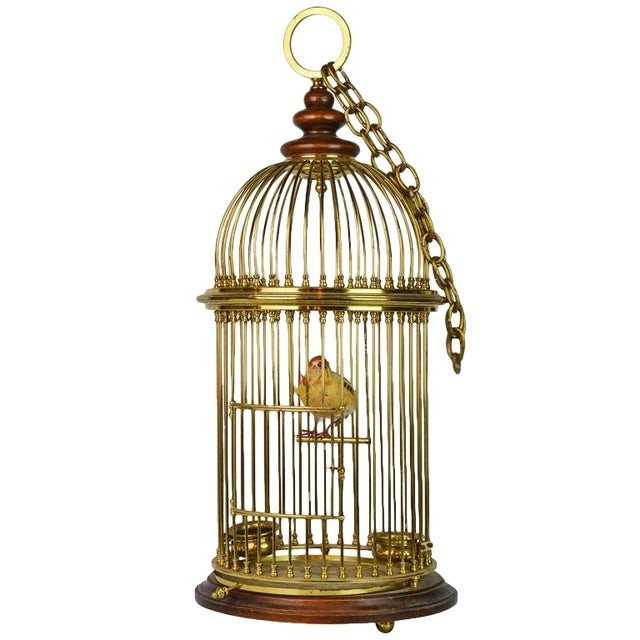 Vintage Anglo Indian Brass & Walnut Birdcage
This unique, vintage piece is a great way to add some fun to your space! A beautifully made vintage Anglo Indian heavy brass and walnut domed birdcage. It has a brass container for feed and for water as well as a bird swing. There is a large brass hook to hang the birdcage. There is no bird or chain as shown in the photo.
Floral Prints
Floral Print Tufted Armchair
A curved back tufted armchair with a light tan/gold floral print. Elegant to the eye, comfortable to the body.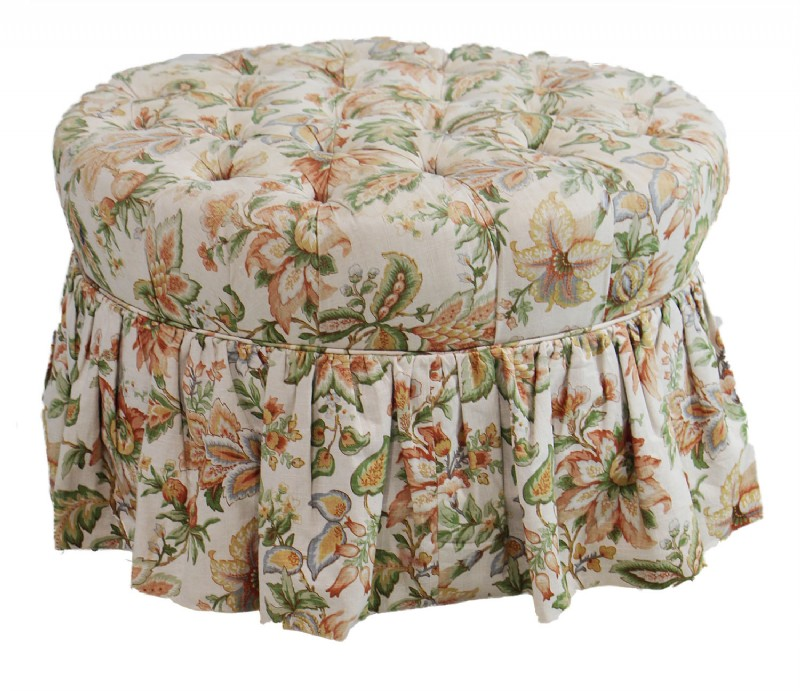 Coco Round Ottoman
This round ottoman by Ethan Allen has a rolled skirt and a tufted top. The fabric is a light off white floral pattern.
Traditional Art
Traditional style is characterized by landscape and portrait art. Check out some of the framed art pieces we have in stock!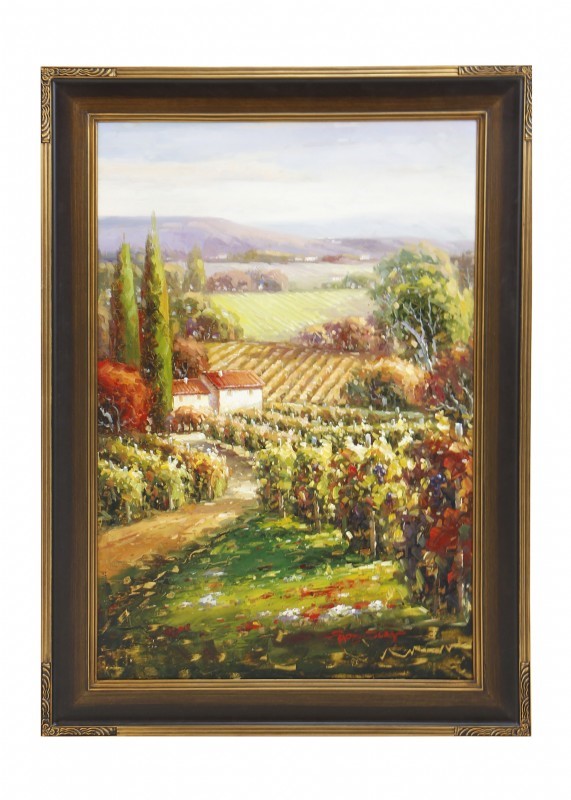 Tuscan Landscape
A magnificent impressionist painting of a Tuscan Vineyard with a complimentary frame.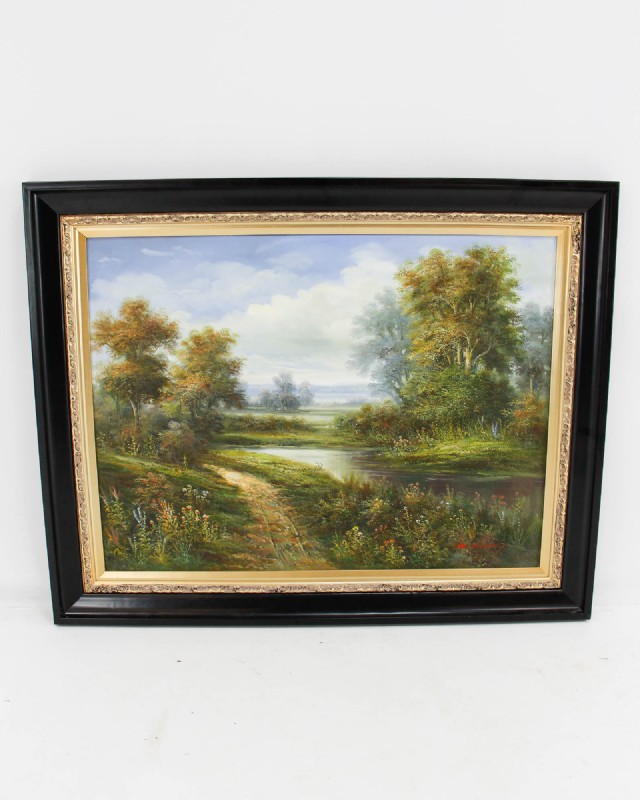 Creek Landscape Oil Painting
Gorgeous creek landscape oil on canvas in a beautiful beveled wooden black frame with gold painted decorative trim; signed by the artist.
If traditional isn't your style, no big deal! Middlebury Furniture caters to many different décor styles. If your curious about what style is best for you and your home, meet with one of our designers! Happy decorating!
Middlebury Furniture is Connecticut's perfect place to find both new furniture and consignment furniture for your home. Our selection ranges from luxury furniture to vintage furniture as well as unique home decor for every room in your home. Our team of experienced interior design professionals offer top of the line design services and expertise. Stop by today to check out our large selection of stylish furniture and to inquire about our home design services.