NEW
Vintage Leather Medicine Ball
SKU# 103660
$225.00
Dimensions:
Approximately 10" Diameter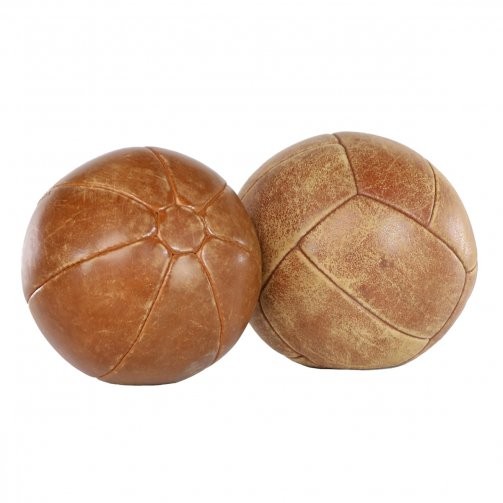 Details
Our collection of vintage leather medicine balls, circa the 1930's and 1940's. Each were hand-chosen from school gymnasiums across Europe. Generations of athletes training to be at their best give the original leather on each piece its rich patina and gorgeous natural wear. Color, size & texture vary.
Our inventory can change daily, please call 203-528-0130 to confirm availability.