NEW
Vaugondy Baroque Globe
SKU# 070517
$225.00
Manufacturer:
Authentic Models
Dimensions:
12.75" Dia. x 21.75"H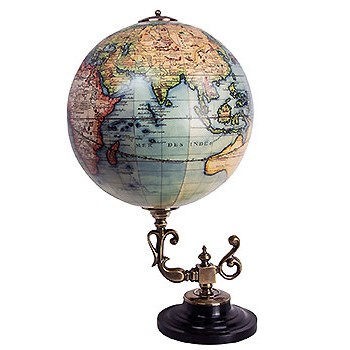 Details
Baroque art was characterized by the use of ornate detail. The combination of an exuberantly decorative 18th C. style stand with a beautiful globe from the same era, together make for a striking object and a symbolic fusion of art and science. Baroque style was especially popular during the reign of Louis XIV, the Sun King and his Versailles palace was built using typical baroque design themes.
Our inventory can change daily, please call 203-528-0130 to confirm availability.