NEW
VASE SET
SKU# 107878
$95.00
Dimensions:
Vase-large : 8" W x 8" D x 16" H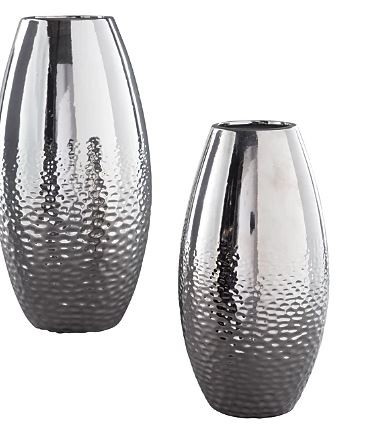 Details
Add subtle glam with this ceramic vase set, reflecting your eclectic eye for design. Textural pattern gracing the sides of the vases evokes ripples of water. Spectacular silvertone glazed finish adds a splash of sheen and shine.Set of 2Made of glazed ceramic with silvertone finishClean with a soft, dry clothNot water safe
Our inventory can change daily, please call 203-528-0130 to confirm availability.