NEW
Tribal Console Table
SKU# 103529
$750.00
Dimensions:
Approx. 47'' x 24'' x 31''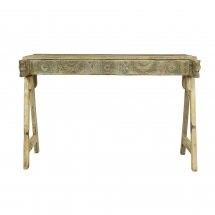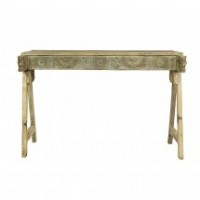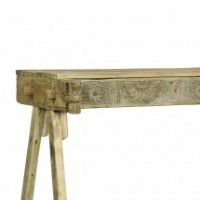 Details
Decoratively hand-carved and crafted from old architectural pieces, the Tribal Console Table is a striking piece of solid-wood furniture. It is both up cycled and rich in craftsmanship. The repurposed wood is newly sandblasted and refinished in a clearfinish. Even better, no two Tribal Console Tables are exactly alike.
Our inventory can change daily, please call 203-528-0130 to confirm availability.