NEW
MAIN HOLD HANGING LAMP
SKU# 026732
$699.00
Manufacturer:
Authentic Models
Dimensions:
19.75 " X 20" X 2 METERS LONG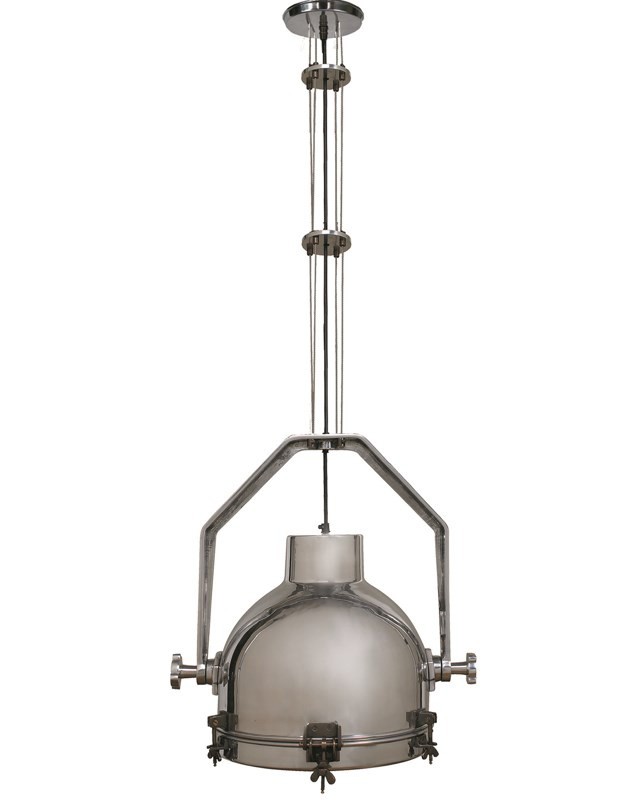 Details
Its incredible that so few Admiralty lamps from the early 1900s have survived. But it may be many of them were refashioned into WWII gear, when people were asked to turn in brass and aluminum heirlooms. Plows to bullets Using old and oft-forgotten techniques, we have been able to bring back the interesting shapes of early hold and go down lamps. Impressively large and practical, they were built to last. After finding the original at a Paris auction, we were spellbound when it arrived and we were ableto unlock the wing nuts and study the construction. Replicas are made by hand, one by one, duplicating every design and technical detail of the original. Brass and aluminum. Complete with stainless steel hanging wires and ceiling bracket.
Our inventory can change daily, please call 203-528-0130 to confirm availability.