NEW
Hindu Cow Statue
SKU# 103585
$60.00
Dimensions:
Approx. 6" x 6" x 12"H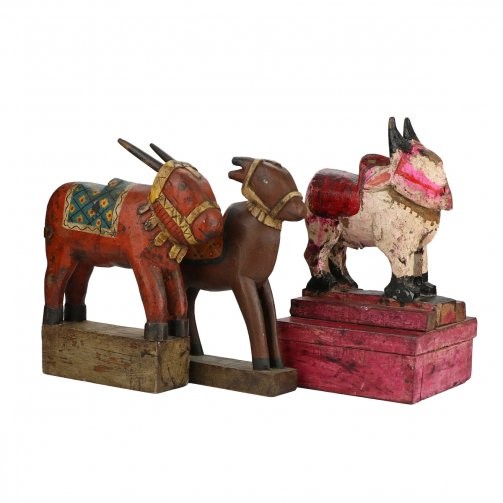 Details
Often called temple toys, these vintage wooden statues feature the Hindu religions most sacred animal. Hand-carved and hand-painted in rich shades, each figure reveres the noble bovine. Color & size vary.
Our inventory can change daily, please call 203-528-0130 to confirm availability.