NEW
Brick Mold Cabinet
SKU# 103743
$747.00
Dimensions:
Approx. 15" x 13" x 48" | Molds: Approx. 12" x 6" x 4"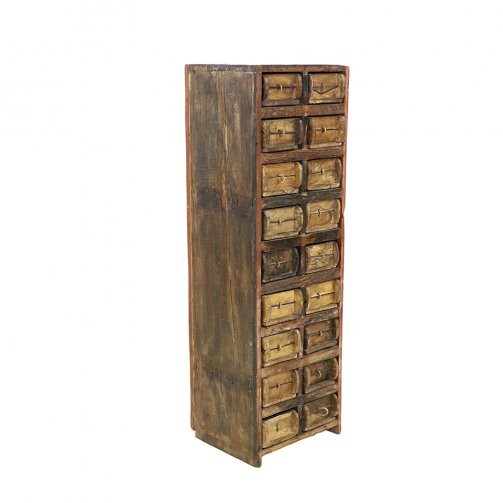 Details
Brick Mold Cabinet Blue Ocean Traders has taken tools of the masonry trade and turned them into stylish home accents. Sourced from brickyard and construction sites across India, each vintage brick mold is unique, with distinct m
Our inventory can change daily, please call 203-528-0130 to confirm availability.