NEW
Wooden Figure on Stand
SKU# 103587
$150.00
Dimensions:
Approx. 10" Diameter x 26''H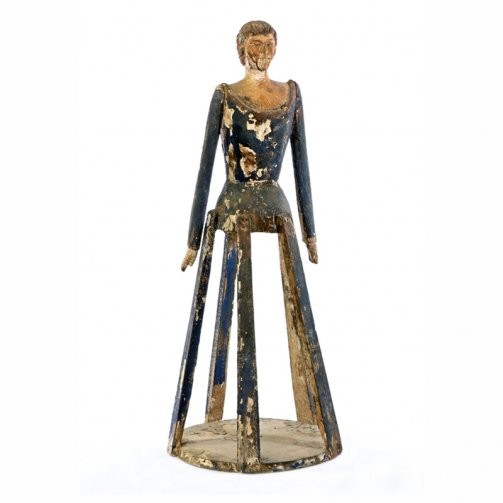 Details
With pieces missing, the imagination dares to wonder the stories these Wood Figures on Stand hold. Obviously hand-crafted and once finely detailed, the Wood Figure on Stand mesmerizes -- no wonder it is a Top Seller! Each piece is different in character, color and condition.
Our inventory can change daily, please call 203-528-0130 to confirm availability.