NEW
Vintage Miner's Bottle
SKU# 103669
$85.00
Dimensions:
Approx. 6" dia x 13"H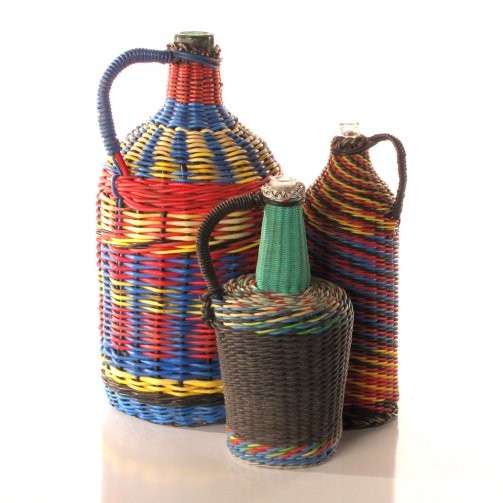 Details
These colorful bottles were made by miners with wine bottles that have been decorated with the intricate weaving of detonator wire. This is an incredibly unique piece of mining history from the mid-20th century. These are all unique and vary greatly insize, color, and pattern.
Our inventory can change daily, please call 203-528-0130 to confirm availability.