NEW
Villa Borghese Dining Table & Chairs
SKU# 094826
$7,999.00
Dimensions:
35.4"W x 51.2"L x 30.3"H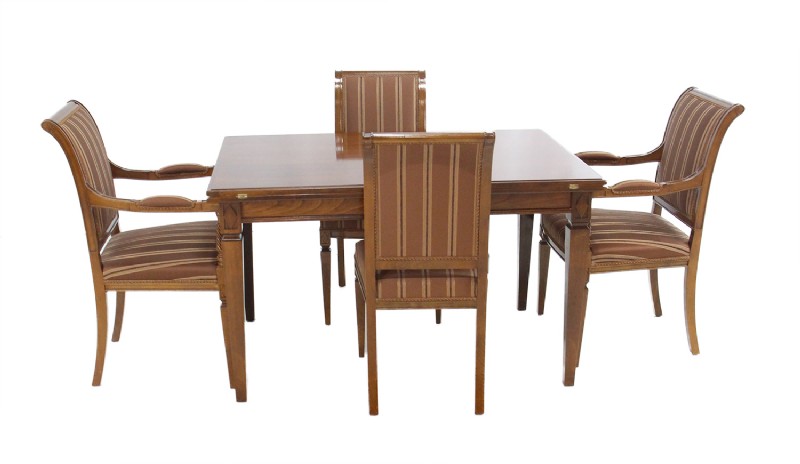 Details
A beautifully made wooden flip top dining table in an antique walnut distressed finish over a shellac base- polished and waxed by hand to give an exquisite finish. The table is 70.9 long when opened. There are four matching wooden framed chairs- 2 arm(24W x 26D x 37.8H) and 2 side(19.7W x 23.6D x 38.2H)- upholstered in a contrasting brown and creme stripe fabric. This is a one of a kind set made in Italy.
Our inventory can change daily, please call 203-528-0130 to confirm availability.