CONSIGNED
Victorian Garden II
SKU# 096983
$650.00
Dimensions:
32.5"W x 28.5"H Framed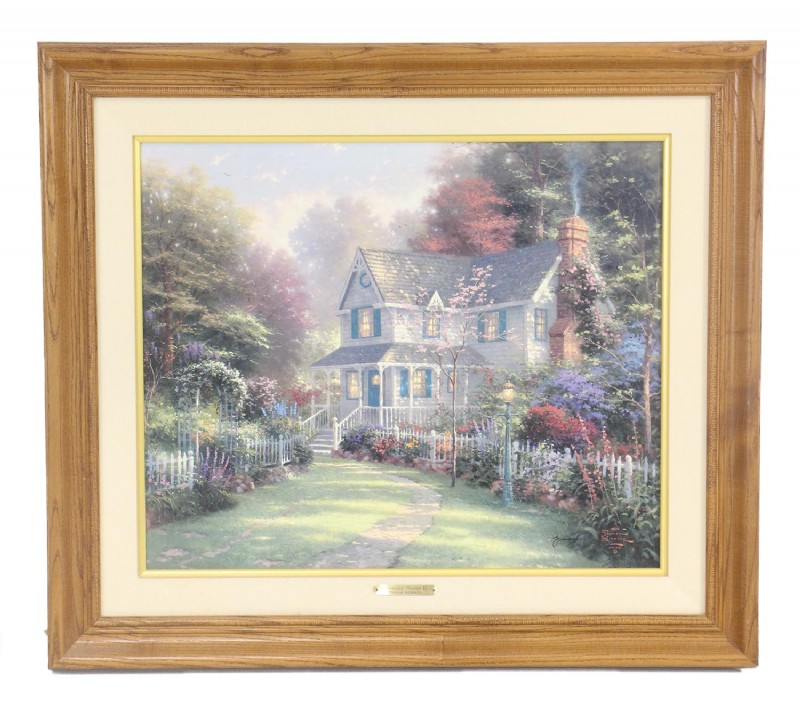 Details
A limited edition 24Wide by 20High offset lithograph exceuted in 1997 by famed artist, Thomas Kinkade. This is number 1023 of 3950 Standard Numbered on canvas. It has been additionally hand highighted by a Thomas Kinkade MAster Highlighter. It has a certificate of authenticity from The Kinkade organization. This edition is sold out.
Our inventory can change daily, please call 203-528-0130 to confirm availability.