CONSIGNED
Silver Finished Metal Framed End Tables
SKU# 104265
$250.00
Dimensions:
24"W x 14"D x 28.5"H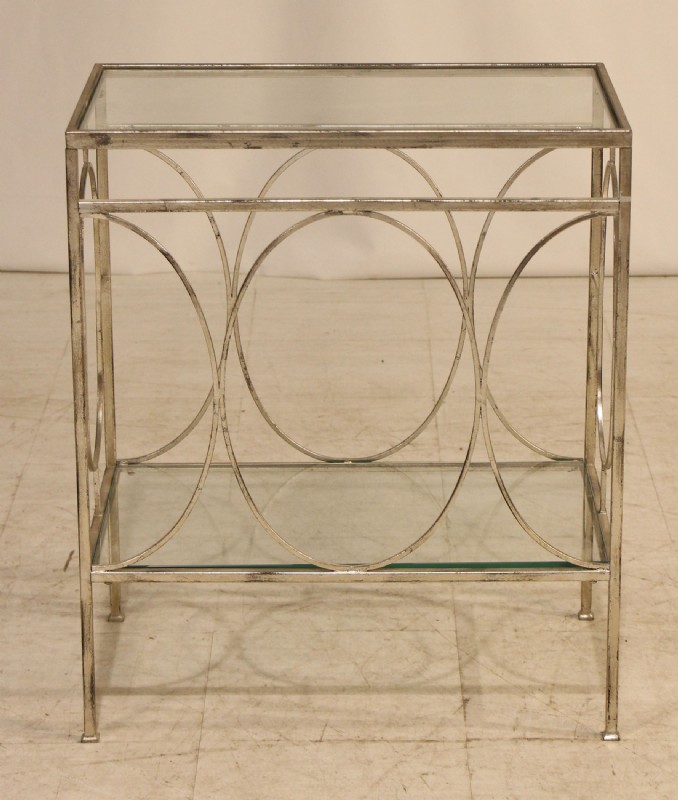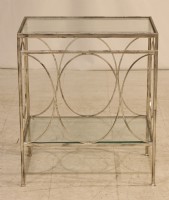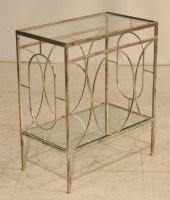 Details
A silver finished metal frame end table with a contemporary design. There are two glass shelves. There are two available initially and they fit nicely with SKU 104263 (wing chairs) and SKU 104264 (Ottoman)
Our inventory can change daily, please call 203-528-0130 to confirm availability.