NEW
Set of 3 Horse and Jockey Stands
SKU# 103547
$125.00
Dimensions:
Small: 7" x 3" x 7" | Medium: 7" x 3" x 9" | Large: 7" x 3"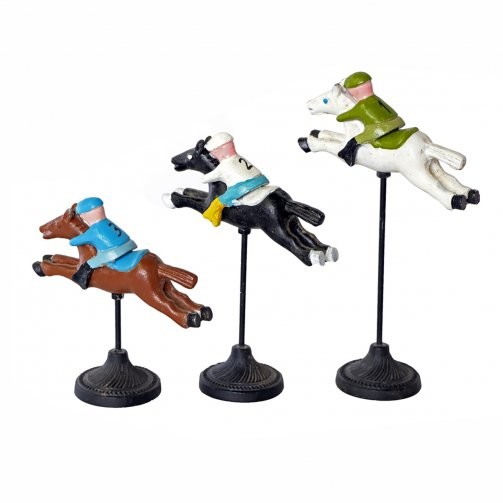 Details
Horse racing is among the oldest sports - a contest of speed and stamina. The quaint Horse and Jockey accents come as a set of three. Made of carved wood and painted, each Horse and Jockey is shown mid jump. The tiered Horse and Jockey come on a metal display base. Color patterns vary.
Our inventory can change daily, please call 203-528-0130 to confirm availability.