CONSIGNED
Limited Edition Serigraph-Cel "The Pointer"
SKU# 097154
$135.00
Dimensions:
21"W x 17.5"H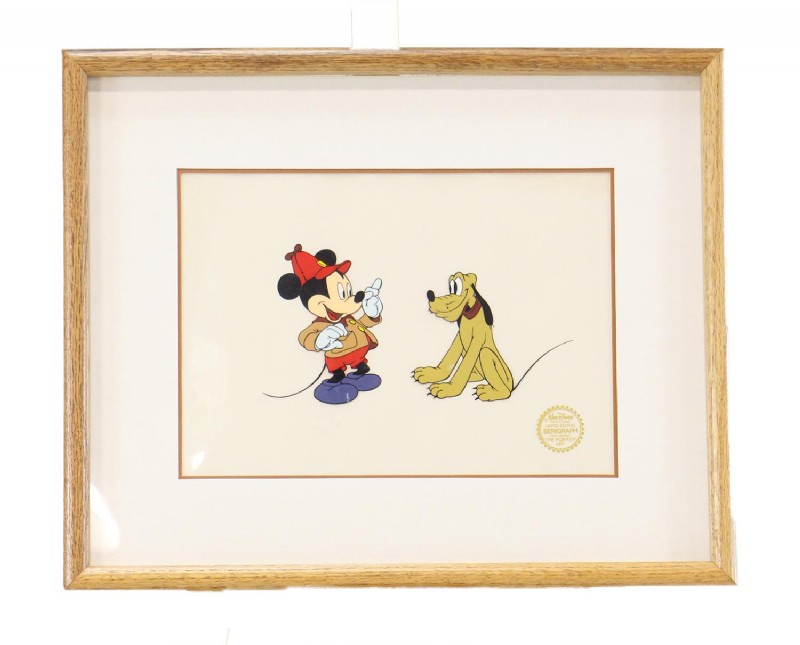 Details
This is a Walt Disney Productions limited edition Serigraph-Cel from the original 'The Pointer' Art. 'The Pointer' was introduced in 1939 and was the first cartoon short subject in which Mickey appeared with the 'new look' that had been given him for the 'Socerers Apprentice' ...eyes with pupils replaced his button-eyes. Original wood frame with COA on rear. Framed size is 21 in x 17 in and the actual cel is abput 10 in x 14 in. The cel is covered with glass (looks and feels like glass but may beother clear synthetic used in framing) and there are no scratches.
Our inventory can change daily, please call 203-528-0130 to confirm availability.