CONSIGNED
Hayden Company Tea Chest
SKU# 093480
$4,995.00
Manufacturer:
THE HAYDEN FURNITURE COMPANY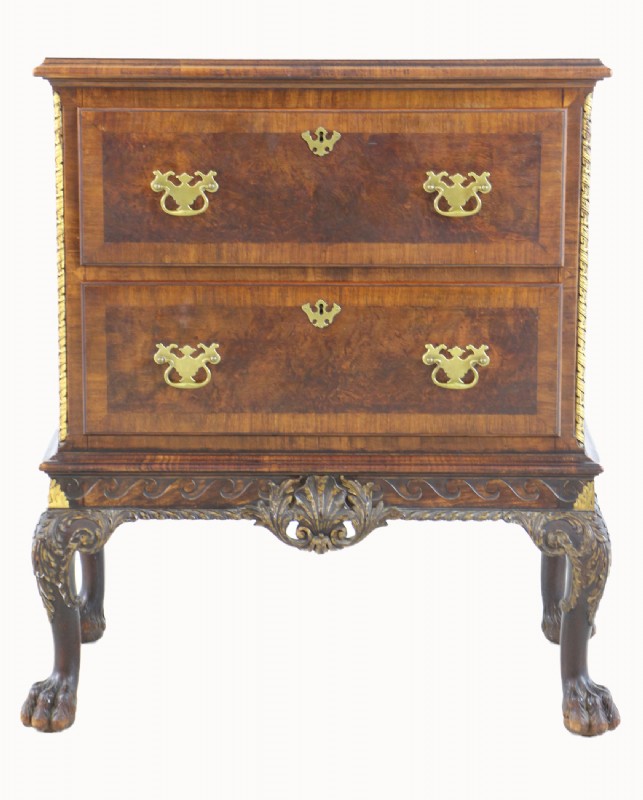 Details
A beautifully made 19th century wooden tea chest with copper lined drawers. Exquisite craftsmanship. The woods appear to be chestnut and mahogany and some are burled. There are heavily carvedclaw feet legs and heavy wooden trim. The hardware is solid brass. One of a kind antique!
Our inventory can change daily, please call 203-528-0130 to confirm availability.