CONSIGNED
Habersham Home Sideboard
SKU# 097728
$3,250.00
Dimensions:
77.5"W x 26.5"D x 50"H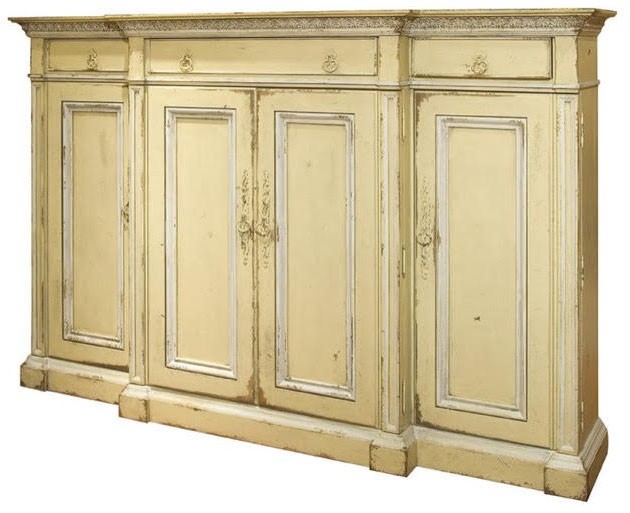 Details
A beautifully made hand painted sideboard from Habersham Home. From the beautifully distressed painted finish to the hardware, this is a beautiful piece of furniture. It can also function as a media cabinet. There are three top drawers over a set of double doors which are flanked by side doors. There's lots of storage in this unit.
Our inventory can change daily, please call 203-528-0130 to confirm availability.
Inquire About Discounts On This Item