CONSIGNED
English Chinoiserie Style Bamboo Display Cabinet
SKU# 106239
$1,250.00 SALE $695.00
Dimensions:
26.5"W x 14.5"D x 44"H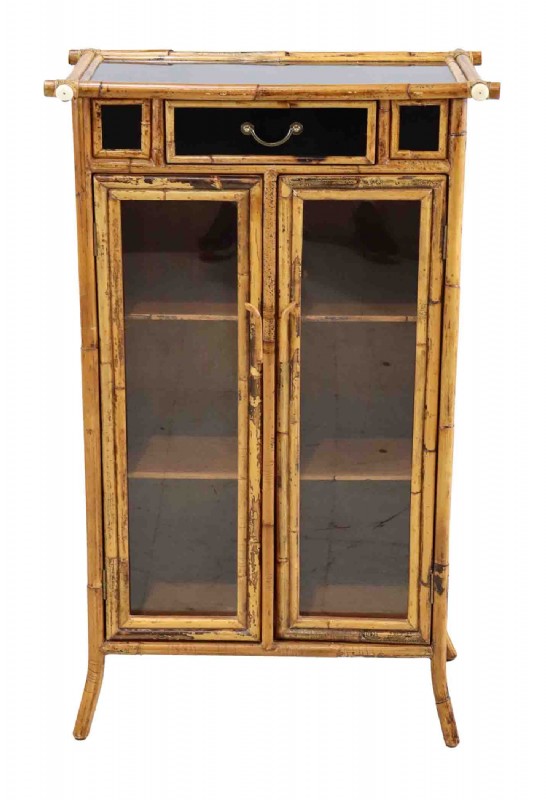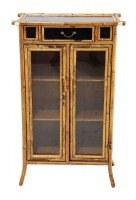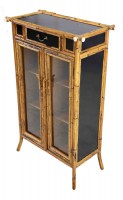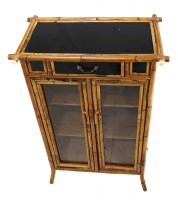 Details
Stunning bamboo display cabinet similar to Milling Road for Baker made in the English chinoiserie taste. Features two galss doors with bamboo frame with shelves or display areas behind. Fronted by one drawer on top with a black lacquer front panel. Thetop has a smooth black finish and the top of the case has black accents around the sides. There is a matching desk from Milling Road available initially SKU 106238
Our inventory can change daily, please call 203-528-0130 to confirm availability.