NEW
Dutch Renaissance Domino Game
SKU# 033306
$77.75
Manufacturer:
Authentic Models
Dimensions:
11.5"W x 8.25"D x .75"H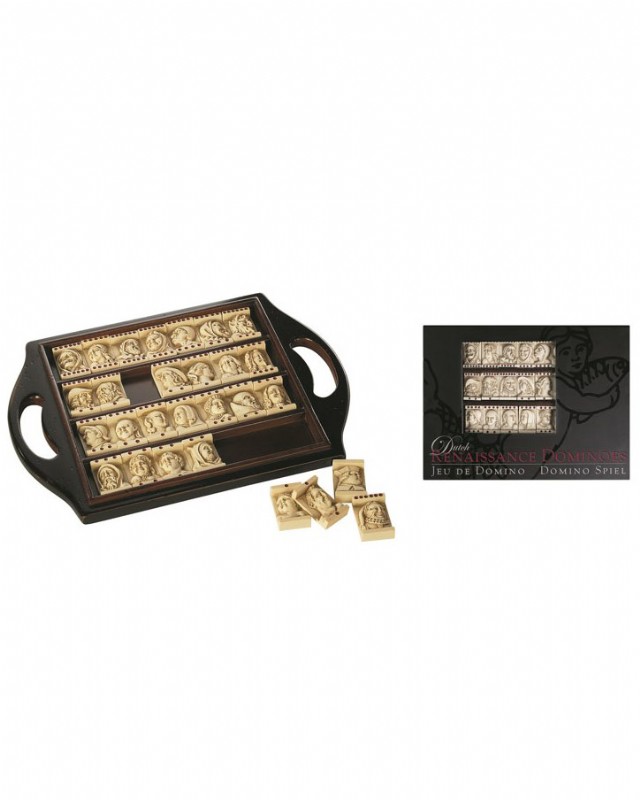 Details
The original version of this game would have been hand carved in ivory by a Dutch Renaissance artist. This could possibly be the most unusual domino game in the world. Every visage has its own moral significance, some still known, others lost over the ages.
Our inventory can change daily, please call 203-528-0130 to confirm availability.