NEW
DESK
SKU# 099941
$5,040.00
Manufacturer:
THEODORE ALEXANDER
Dimensions:
48"W X 36.25"D X 54"H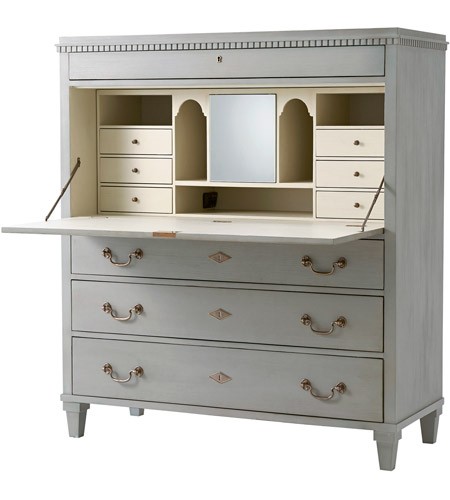 Details
L'ESCRITOIRE FALL FRONT DESK & BUREAUXSECRETAIRE A ABBATANT.BRUSHED GREY PAINTED EXTERIOR. HINGED FALL FRONT WRITTING SURFACE SOFT IVORY PAINTED INTERIOR WITH DRAWERS & PIGEON HOLES INTERIOR ROTATING CABINET WITH MIRROR BACK.POWER MANAGEMENT STRIP.DENTIL MOULDED CORNICE WITH LOCKABLE DRAWER BELOW.THREE DRAWERS TO BASE.
Our inventory can change daily, please call 203-528-0130 to confirm availability.