NEW
Buffalo Skull in Antiqued Ivory
SKU# 087543
$141.02
Manufacturer:
Authentic Models
Dimensions:
15.75"W x 16.5" D x 8"H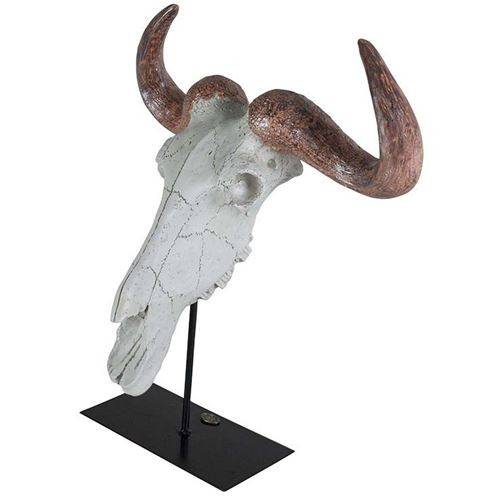 Details
The detailed replica of a buffalo skull by authentic models makes the perfect gift for the wildlife enthusiast. Whether for a cabinet of curiosities, filled with present day or ancient exotica brought back from the far corners of the globe, or for mounting in the classic den in your own little corner of the world, the series of animal skulls make for a fun and interesting display. Hand-cast directly from an original and made from quality hand-finished designer resin.
Our inventory can change daily, please call 203-528-0130 to confirm availability.