NEW
Alchemist's Bookcase
SKU# 043554
$2,039.00 SALE $995.00
Manufacturer:
Authentic Models
Dimensions:
19.75"W x 39.75"D x 43.5"H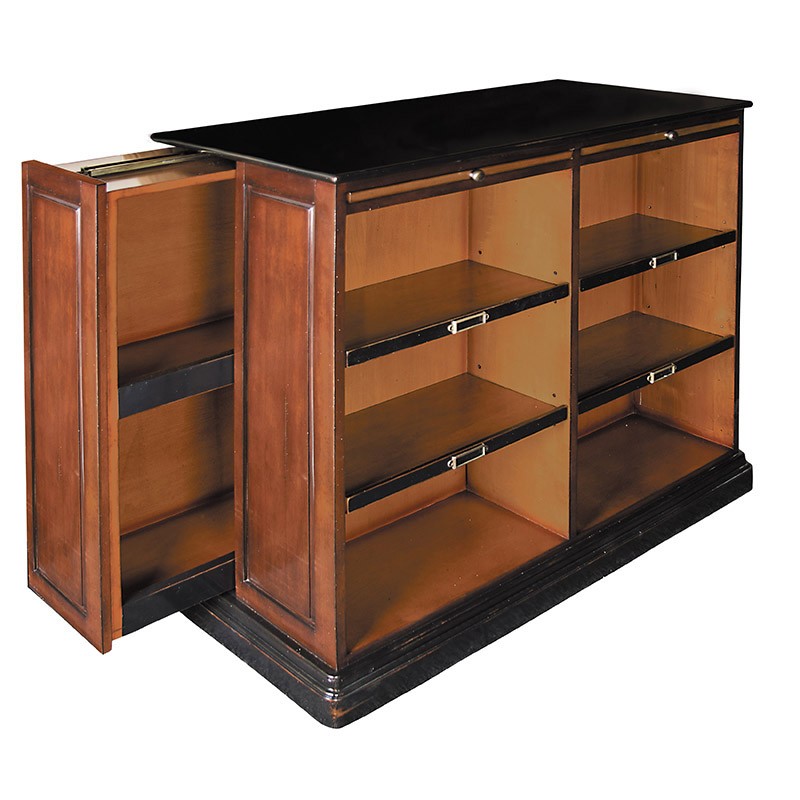 Details
Merchants and explorers, traveled the world with chests and desks with secret drawers and spaces. Money, gold, precious stones. Things to barter, objects to keep and cherish. The wealthy and learned coveted their secrets, and on the road there was no access to a safe behind a painting. This bookcase is made from plantation grown hardwoods. It has 6 large shelves for storage and 2 pull out extensions under the top. It has one hidden compartment for books with 2 shelves on one side (3 compartments 9W and 16H). It has one hidden compartment for taller items like bottles on the other (2 compartments 16H x 9W). It has solid brass hardware and is French finished in black and warm honey.
Our inventory can change daily, please call 203-528-0130 to confirm availability.