NEW
Alabaster Aqua Small Bowl NEW
SKU# 101386
$16.00
Dimensions:
5.5in L x 5.5in W x 2.16in H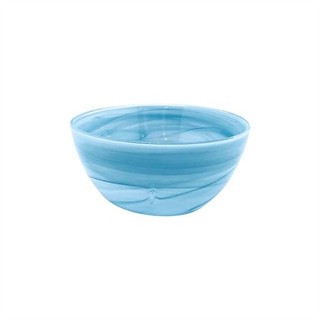 Details
Set the mood and make waves with the Aqua suite of our Alabaster Collection. Aqua, the color of endless summers, adds the exclamation point to your seaside setting. Our 6 Alabaster Aqua Bowl brings the breezy, causal aura of summer evenings to every daywith its handcast swirling aqua glass -- a one-of-a-kind beauty. Our Alabaster Dinnerware is Dishwasher Safe.Artisanal Glassware
Our inventory can change daily, please call 203-528-0130 to confirm availability.