Judy Martir
Interior Designer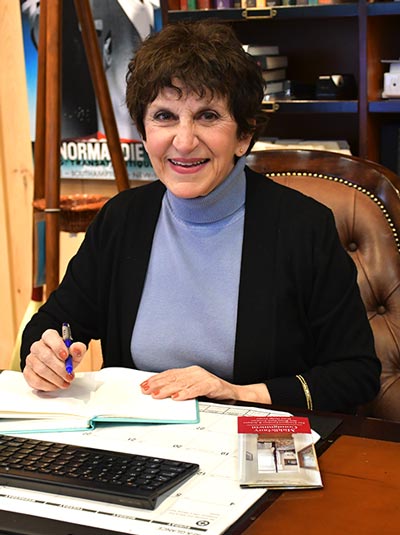 I started my design career as a student at the Milwaukee Institute of Art and Design and graduated with a degree in Interior Design. After graduation, I moved to New York City and was employed by New York & Co. (formally Lemer Shops) in their architectural department; I headed their design department, which conceptualized the interior design of their 500-plus stores.
Later, I relocated to New Jersey and worked as an artist and designer for a personalization store. And when my children had grown, I went back into the design field specializing in window treatments. When I moved to Connecticut, I not only got to focus on window design but also the complete room. I have also done model homes for a local builder in the Brookfield area.
With more than 20 years in the industry, my expertise ensures that clients see professional results. My goal is to take each client's interests and lifestyle and translate them into beautiful and functional spaces.